Apple eats itself as iPhone fatigue spreads
Wall St downgrades stock – because buyers prefer last year's model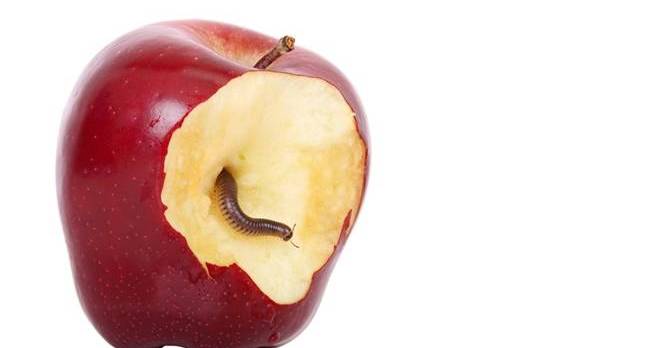 The phrase "Peak Apple" has been used many times, only for the fruity firm to bounce back. Cupertino has amassed a vast fortune by ignoring the carping experts. However, the latest bout of iPhone fatigue might be more than a passing bout of flu. It's prompted one Wall Street watcher to downgrade Apple stock.
The specific reason? Buyers are finding last year's supersized Plus model is better value than this year's svelte iPhone 7. So says Mark Moskowitz, the analyst who follows Apple at Barclays, who noted this week that: "Recent smartphone customers increasingly are opting for the iPhone 6s," pointing out the obvious – these days our smartphones are "good enough" until they break. Fewer customers want to pay a premium for incremental improvements.
Apple's own hardware-by-subscription scheme – copied by Samsung – looks like it was designed for another era.
Mature smartphone markets have been saturated for several years; global growth has come from emerging markets led by China and India. Apple's decline was temporarily arrested by making larger iPhones, busting out of its self-imposed 4″ display limit (users needed to use a phone one-handed, Apple argued). The release of pent-up demand saw Apple steal share from Samsung.
But last year, analysts were pointing to new weaknesses in the little-changing iPhone lineup. "iPhone fatigue" was identified as a factor by Strategy Analytics who noted that Apple's share fell from 14 per cent globally to 12 per cent.
This was emphasised by a specific cultural preference: newly affluent Chinese love larger phones. In a week on Shanghai's trains last week, your reporter discovered that Plus-sized iPhones outnumbered regular-sized iPhones by about 200 to 1. Six-inch Android phablets were not uncommon.
There's also a more obvious explanation than fatigue. In addition to adding little new other than waterproofing, Apple removed the analogue headphone jack from both of the latest iPhones ("Our team has tremendous courage," Apple's Phil Schiller explained). Even though Apple included an adapter in the box, the removal of the jack was the single most notable feature of the device, and proceeded to steal all the headlines.
Apple must be hoping that's actually the explanation for the new models failing to shift – but it's unlikely to acknowledge it so publicly. If it isn't the case, and canny buyers are simply more aware of value, then new gimmicks packed into this year's iPhone 8 may not be enough to renew demand.
Now you can see why Apple is mulling a very expensive move into content production, and taking AR seriously. The last new Apple hardware to capture the public imagination was the iPad launch – almost seven years ago.
Hardware is so over. ®
Sponsored: Customer Identity and Access Management
More from The Register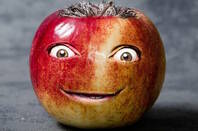 Apple Watch exec Bob Mansfield 'gets into secret Apple car'
Here in iCar, iCan only receive, iCan listen to you…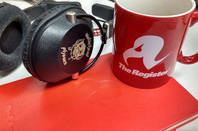 Apple, Amazon smash audiobook cabal after European pressure
EU antitrust bod nods in approval as another market opens up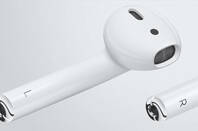 Apple's Airpod wireless earbuds finally go on sale after six-week delay
In limited quantities, some time next week. So don't bank on getting them under a tree